Stegzy Gnomepants started a Livejournal back in 2004 while working in a very boring job. This was on the advice of his then counsellor in an attempt to wean him away from the terrible addiction that was IRC.
After many adventures and battles with stupid people Stegzy reluctantly left his home town of Liverpool to move to Barnsley. However he had hoped the move would empower him to gain a better job, alas it didn't and a year later he enrolled on a Foundation Degree in Journalism & Media Production before embarking on a television and media degree at the University of Huddersfield. Following his daring escape from the cruel conditions in this coal mine infested area, our hero Gnomepants fled to the relatively pleasant setting of rural Warwickshire
This blog chronicles the transition from a home owning, work slave to a penniless, unemployed gradutate and beyond. Incidently, in 2009, due to numerous reasons and fluctuations in social internet usage, Stegzy opted to move over to Dreamwidth for the next stage in this epic journey. However, this journey was not as epic as he had hoped and so, rather than admit fault, the only answer was to cease all online activity.
This idiotic idea soon passed and so he returned to the fold this time using LJ as a platform for run of the mill happenings. To further enhance his web presence, Gnomepants also reactivated The Other Compost as a vehicle for the really long well thought out posts and redesigned The Mucky Badger as a place to host his food writings.
Then in 2011, the badger came to WordPress. Herein you shall find all the best bits of LJ, Blogspot and more.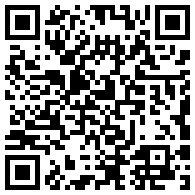 DisclaimerAll opinion, material (authored or created by Stegzy Gnomepants and the Reverend Badger O'Hand) and contained within this journal adhere to the terms and conditions that Google, WordPress, THUS,  SixApart and Livejournal asked the author to agree to upon account creation. Authored material may or may not remain the personal opinion, intellectual property and creativity of the author and may or must not be construed as personal attack; deliberate breach of copyright; intentionally harmful, offensive, blasphemous or abusive; profound belief, opinion or intention of the author. The author retains the right to retract any statement at any time without loss of face, breach of peace or legal challenge. Names, places and situations depicted herein may or may not have been changed, edited or completely made up to protect the innocent, guilty and stupid. All similarities to events depicted within may or may not be deliberate or coincidental, or indeed have happened at all but they might have. Readers are reminded that they too are bound by the terms and conditions of Google, WordPress, Livejournal and SixApart and that they may also be bound by their own terms and conditions, laws, by-laws, religious creed, papal seal of their internet service provider; religious, governmental or geographical leaders; country, planet or dimension of origin. Any injury, offence, disease or world events catastrophic or otherwise caused by actions described within are not the fault, legal responsibility or pet donkey or otherwise of Google, WordPress, Livejournal, Six Apart, Stegzy Gnomepants or whosoever deems necessary to be covered by this disclaimer. Please also take into account Schrödinger's cat
What people have said about this journal:
Elephant Giraffe — I read this because the friends' comments tend to be wry
Billzy — The only reason badgers still exist. I need cock.
Cortejo –Stegzy is goofy. I like goofy.
Melcena –Stegzy's funny, smart, and I love to read his posts and take his craaazy polls. 😉
Wolf Shadow — Stegzy is nuts but also soft and lovely ;¬)
Mostcurious — Bacon Sandwiches
Celticblissy — I wanna be quotes on you profile page
Cujosmurf — You're ace.